We have been busy this summer and Little Bug has really been enjoying the extra activities. We

have been enjoying working on the

Bible ABC Curriculum Notebook

by

The Crafty Classroom

over the past several weeks. The suggested age range for this program is Preschool to K4. Little Bug already knows all her letters and how to write them, but we have been enjoying practicing more and working on her writing technique.
We just love this curriculum. She is getting reinforcement with her letter recognition, writing practice and a plethora of extra activities that really immerse her in not only letters and writing but also scripture, bible lessons, memorization, cutting and pasting, matching, memorization, and math!
Bug enjoying her copywork
Bible verses and coloring to boot!
Letter tracing and practice writing
The Bible notebook is a downloadable PDF ebook. It consists of 658 pages and you will need a 3 ring binder to keep all your pages together (or you can print and take to a printer to be bound). It's a LOT and I am just printing a few letters at a time to break the printing up. The curriculum is set up to be covered 4 days a week for 26 weeks (one letter per week). She really enjoys the activities involved each week. She gets to color, listen to and learn Bible verses, trace letters, write letters, work on copywork, complete mazes, count, hunt for letters, play bingo and a host of other fun activities. She really likes day 4 where she gets to color and cut out a crown to wear! There are 24 pages of activities for each letter of the alphabet. We just work on 4-5 worksheets per day (not every page is a worksheet) and she is having fun doing it all.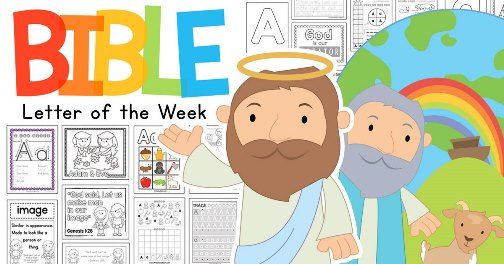 The product license for this product covers your homeschool family so you are permitted to print out copies of the pages for each member of your family. I got a 2-inch D-Ring binder to put all the pages in and also bought alphabet page dividers. Everything we need is stored in the notebook, including game and matching activities that we create.
Alphabet page dividers
For each letter there is a Bible Theme, Bible Vocabulary Word, Bible Verse, Character of God, and Character Verse. You work on a letter per week and get great bible immersion also. The schedule for each day is all laid out for you if you choose the follow the included schedule. We have been following the schedule and it works well for us. I really like that it is 4 days and the suggested activities per day are not too much and she has not become bored or frustrated. She really enjoys the extra coloring and games. If what is contained is not enough they also offer supplemental options such as their review pack, craft projects, games, or holiday activities for purchase.
Topics covered per letter
4 days a week schedule
I also really like the versatility of the curriculum in that you can create games from some of the activities. The weekly letter chart can be separately reprinted and laminated and then cut out to form a matching game or go fish! You can store these game pieces in a pouch or ziploc bag that you keep all together with your notebook. The short and varied lessons easily keep her attention and keep her moving from one activity to another. The daily lesson is over quickly (20 - 30 minutes tops).
Beginning letter chart that can be used to create extra games
I think this is an easy one to say we really like this curriculum. It is fun, easy, simple to follow and just works for us. Big thumbs up from us on the

Bible ABC Curriculum Notebook

! I am excited to check out the other reviews from my fellow crew members on some of the other curriculum they offer. We will most likely be shopping with this vendor again.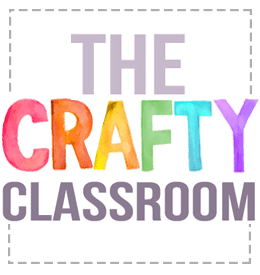 You can connect with The Crafty Classroom on

FACEBOOK

,

TWITTER,

PINTEREST

, and

INSTAGRAM

.
Please click on the banner below to check out the reviews on the many different products that

The Crafty Classroom

has to offer. You just might find what you are looking for.