I was so excited to get the opportunity to review HISTORY Through the Ages Project Passport World History Study: Middle Ages by

Home School in the Woods

. I had looked at this curriculum in the past and thought it would be interesting to work through. We received a downloadable copy of the program and it was very easy to download and use. Once unzipped the program loads all the necessary files you need that are accessed via your web browser.
This series of studies currently has four time periods (
Ancient Greece, Ancient Egypt, The Middle Ages, and Renaissance and Reformation
) with a fifth one on the way.
Ancient Greeece
is the newest study with
Ancient Rome
scheduled to be available in 2018. The study is available as a downloadable file or on a CD.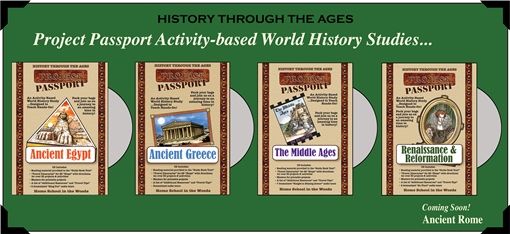 The series is recommended for grades 3 - 8 and could be completed in as little at 5 weeks but that would be a pretty intense schedule. The publisher recommends an 8 - 12 week time schedule.

The Middle Ages

study consists of 25 "stops" that would each be considered a lesson. You could complete a lesson or "stop" per day but as I mentioned, that would be pretty intense. The stops are not all the same length and some are longer than others. The first two stops are pretty intense as far as time goes since you are basically "setting up" your curriculum. I had planned on completing 3 lessons per week but have found that 2 works better for us. My son is not a strong writer and dislikes it very much. I had hoped that with all the hands on activities he might be more engaged but it has proven a slight challenge.
The variety and depth of material is wonderful! There are lots of hands on activities that include:
cutting and pasting or taping

coloring

assembling a timeline and post card rack (paper project)

building with sugar cubes

creating a newspaper

cooking

and many more
Binder created to store lesson plans
Scrapbook of Sights binder
Each stop has a 2-3 page

Guide Book Text

that gives you the lesson story for the day. There is also a

Travel Itinerary

which provides the instruction for what needs to be done for the day's lesson that includes projects. As stated before, this is all very hands on and does a great job at engaging the student through assembly of projects, coloring, and even cooking. The activities included in each lesson vary and you do not have to complete every activity in a lesson. It allows for variation and customization for your particular circumstance.
Assembled Luggage Folder
The flexibility and ability to use this with multiple ages at the same time make this a perfect fit for multiple age households. I liked it because even though my son detests writing, we can still learn a lot from this curriculum.
Assembling the passport
As I stated before, stops 1 and 2 take a little longer because you are basically setting up the framework for the study. You will do quite a bit of printing to create:
Scrapbook of Sights

Moment in History Timeline

Passport

Luggage Folder

Medieval Times Newspaper

Post Card holder and postcards
Finished passport
Everything you need is in the program with links to print all the pages. The Travel Itinerary gives you instructions on what type of paper to print on and what needs to be done for each project. It is user friendly and the instructions are clear. You will need some extra items like notebook binders, glue stick, colored pencils or markers, laminating pages, colored card stock paper, colored paper, and hole puncher. I think that if you are on a tight budget you can certainly improvise in many areas.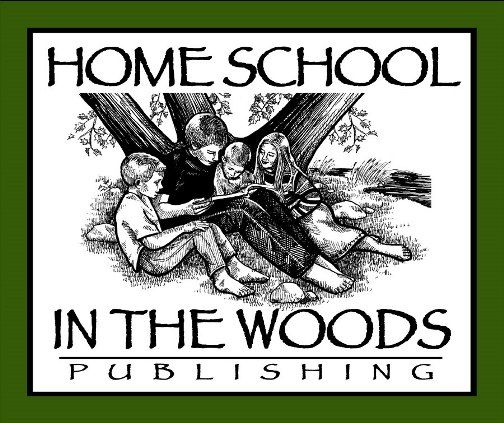 We like this curriculum because of its flexibility and ability to learn through short lessons and hands on activities. I really like the timeline that we chose to create in an accordion style so it lays out flat in one long page. There are also instructions to just hole punch the pages and put them in a binder. The art and craft type projects really engage the student and help to create variety in each lesson. I would recommend this study especially if you like unit type studies and hands on craft projects. I think the children learn better and retain more when they are more involved and are able to be fully engaged in the projects that are present in this study.
Check out some of the other reveiws on the different studies available